CLIENT: West Sussex County Council, England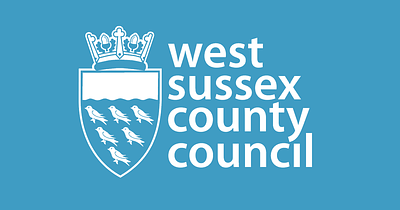 PROJECT MANAGER: Colin Henderson, Senior Consultant at FarrPoint
Project Overview
Our client, West Sussex County Council have the ambition to become the most digitally-enabled county in England. The council is on a mission to ensure that digital infrastructure is available to as many residents and businesses across the county, whether they are in urban or rural areas. As a result, the council appointed FarrPoint as a Digital Strategic Partner to support its Digital Infrastructure Strategy.
FarrPoint's task was to help the council understand the gaps in digital infrastructure and coverage and to support the modelling, design and justification of various business cases for extending and enhancing access to digital connectivity. But in order to be able to support the deployment of digital infrastructure, an accurate picture of the county's mobile coverage was necessary.
Why is it important to have a clear view of the county's mobile coverage?
· What business or organisation benefits would this project bring? The intention is for all residents, businesses and visitors to be able to access digital connectivity and for the use of such connectivity and infrastructure to add value to encourage inward investment, improve the quality of life in the County by providing access to resources and applications. For example, for education: schools, colleges, University, Healthcare including Socialcare for Telehealth and Telecare, improved Council provided services enabled by digital access and Internet of Things applications to provide value to the local community for things like flood defence, air quality monitoring an temperate sensors to name a few.
· Technologies:
o What technology was being replaced, updated or implemented etc.? New fibre infrastructure has been considered for the rural communities and Mobile Surveys are currently being conducted to ascertain not-spots so that the Council can formulate an approach to infilling them.
Our Approach
· What did FarrPoint do? There is the day-to-day management of the relationship and active projects as well as working alongside WSCC on future projects and the best approach to improving connectivity and coverage.
· What were the most challenging aspects? Extending infrastructure into areas which aren't necessarily attractive to commercial suppliers and working to explore and establish alternatives.
· What expertise from other projects did FarrPoint use? Mobile surveys, OMR management, Business Case coordination and documentation, Radio planning, mapping and Procurement