From Bob Marley to Guns & Roses…
It was amazing to see that not one song was suggested twice, and there was a real mixture of genres. The playlist is a musical adventure from Bob Marley to The Killers, Guns and Roses to Ed Sheeran. The feedback from the FarrPointers about the playlist was that there were quite a few tracks they had never heard of before, and they enjoyed listening to something new. Others noted that there were songs they hadn't heard in years and were delighted to be reminded of them.
It was so hard to pick just 5. I could have easily come up with 20!
It's part of our company culture
At FarrPoint, we believe we are lucky to have a great company culture, and it is little activities such as creating a Spotify playlist that helps build cohesion within the team and brings us together.
Make sure you listen to the playlist; you are in for a musical treat!
We're big on music and... data
We wouldn't be a data-driven company if we didn't try to put a data analytics spin on everything we do.
Jordi Estrada, FarrPoint's GIS and data visualisation expert, analysed our Spotify playlist and came back with some visualisations to illustrate our music taste. Who knew we were such a rock n roll company!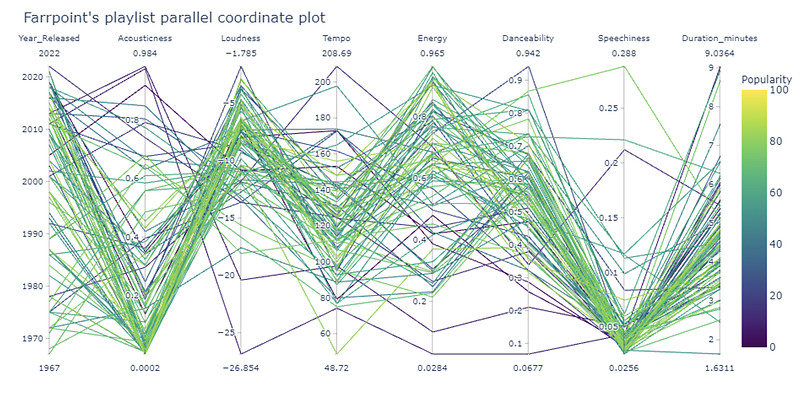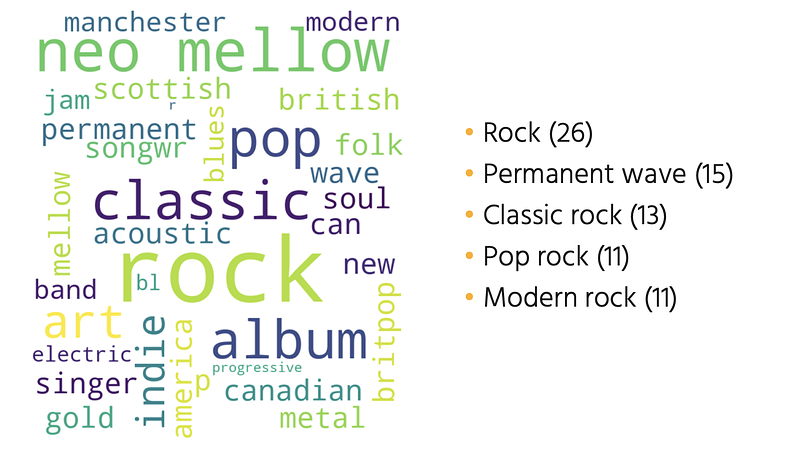 Spotify allows the user to mine their own data and returns a very interesting set of parameters; this dataset allows us to analyse and visualise the list of tracks in search of further insights into our preferences as a team. It has become very apparent that we are very much into rock songs of all kind, with those with high tempo and energetic being the most popular amongst the team members.
They said it was impossible to pick a Top 5 favourite songs. But we did it!
If you have additional song suggestions you think we should add to the list, please email [email protected].