(this will open in a new window)By Dr Andrew Muir, CEO at FarrPoint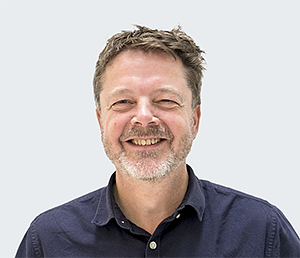 The first (this will open in a new window)CRRBC conference of 2022 was held in Georgina, Ontario on the shores of beautiful Lake Simcoe in early September. The conference was focused on the challenges and realities of creating a sustainable and ubiquitous digital economy for the rural and remote regions of Canada. This was a very well managed event by organiser Amedeo Bernardi and his team, even the hospitality and catering was much better than any other event I've been at! How many events provide a free bar both evenings and a packed lunch to take with you if you need to leave early?
Anyway, here are my 5 takeaways from the conference.
6 takeways from CRRBC 2022
1. Scale
The scale of the challenge affecting rural Canada is significant with communities of 10,000 - 20,000 premises served by perhaps telco DSL but with no noticeable plans for further commercial development from the big telcos. There are of course many smaller communities which will be even further down the line and in comparison with the UK for example, there remains a lot to be done to get infrastructure and services delivered.
2. Community Involvement
There's also a strong focus on community involvement and ownership which reflects the history of municipal ownership models in other sectors. The advice from the indigenous speakers was to learn about the community, involve them, get them on side, engage and build the relationship. It was felt that governments were not used to dealing at that level. This is good advice which ties in with our experience with remote communities in the UK which in their own way can be similar to North American indigenous communities. It was also noticeable the importance for indigenous communities in owning the network, which could be seen as a sovereignty issue.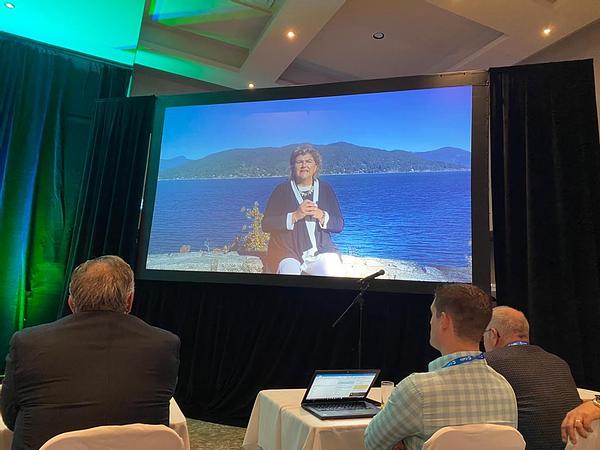 3. Funding
Access to capital was not seen as a problem with the sector awash with private equity (PE) funding. Government funding was considered welcome but could be too slow to deploy. I spoke to one of the ISPs about PE funding and they complained that PE players don't understand the telecom sector, they pursue for detail in the wrong places and fail to appreciate delivery challenges. This is in the nature of PE funding in general which can cause what appear to be unwelcome overheads which need to be factored in and well managed.
4. Innovative Procurements
Infrastructure Ontario talked about their $4 billion programme to connect 100% of premises by 2025, and interestingly they appointed providers through a reverse auction process. I spoke to one of the bidders about the experience, there were multiple geographic lots, with modelling undertaken to set the reserve price in each lot, and with then a Right of First Offer which let the winning bidder take away the most expensive 5% of premises and reprice them. Interesting to see a different model and to see how it all works through.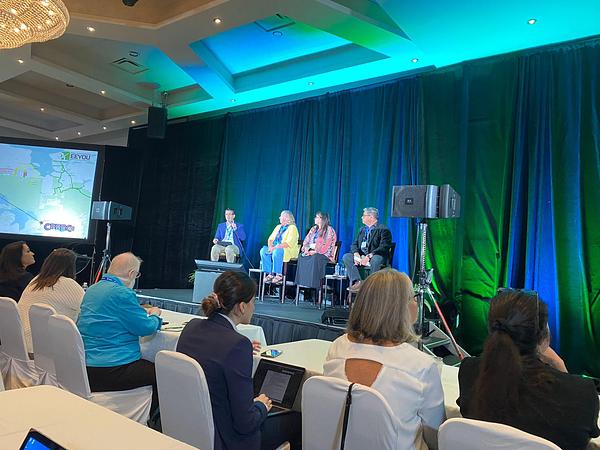 5. Access to Infrastructure
Also in Ontario, Yorknet talked about the open access network they built for public use with a number of ISPs now using this to provide commercial services through fibre lease or IRU. They make the point that governments build infrastructure, it's what they're good at, they do it in other areas, they build critical infrastructure, so why not telecom infrastructure? They found they could build infrastructure with more capacity at a cheaper cost to paying the big telcos for services. A chat with an ISP in Alberta showed that access to affordable backhaul remains a big issue, they had to dig 250km of new fibre to get into a community, as there was no access to affordable high bandwidth services, let alone any open access services.
A recurring theme is the difficulty with pole access and the costs and timescales to try and get agreements in place which can stretch from 12 – 18 months. Useful work has been undertaken by CENGN to provide a set of standard terms for others to use, hopefully these can be adopted at least to some extent across the industry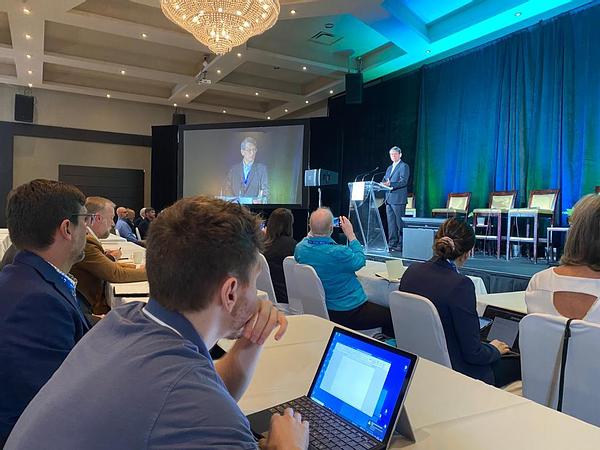 6. Developing Technologies
An interesting talk from the NRC on satellite developments and their forthcoming trials of optical sat comms using laser distribution to terminals. The fact that cloud cover is a major issue doesn't seem to put them off. Also satellite related, Quebec is subsidising the ongoing revenue cost of the Starlink service to some 10,000 subscribers, an unusual ongoing commitment from a government body. The speaker from NRC suggested that the business case for Starlink is not exactly clear given the very high cost of deploying to the extent they plan, and made the point that space remains like the Wild West at the moment.
And ok, I ended up with 6, not 5 takeaways.
Congratulations again to Amedeo and his team for organising this event and here's to keeping the conversations going through future conferences and projects.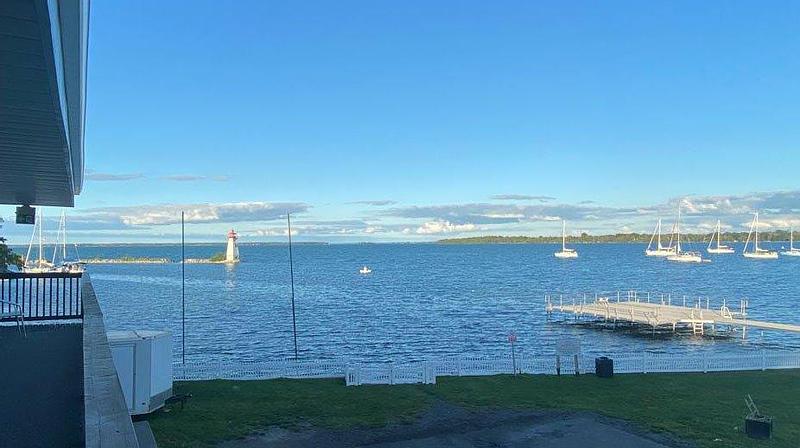 Conference setting by the shores of Lake Simcoe
About FarrPoint
FarrPoint is a connectivity and smart technology consultancy that operates in the UK and Canada. Get in touch with Andrew or the rest of the team to find out more about us and what we do.