In the fast-paced world of connectivity and technology, staying up-to-date with the latest developments and trends is essential.
That's why we are delighted to present our new monthly feature: a roundup of pivotal developments from the telecoms industry throughout the past month.
Sign up to receive the round-up each month
01. SECOND NATIONAL INFRASTRUCTURE (NIA2) REPORT RELEASED
Conducted by the National Infrastructure Commission, the report sets out a programme of transformation for the country's energy, transport and other key networks over the next 30 years. Key points include support to achieving nationwide gigabit connectivity by 2030, setting the conditions for market led 5G deployment, standardising planning rules and enhancing consumer connectivity reporting.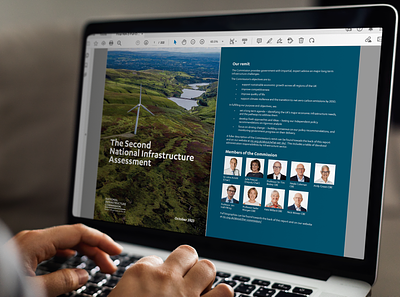 02. MPS CALL FOR TIMETABLE TO REPLACE SMART METERS AS 2G AND 3G NETWORKS SHUT DOWN
The Public Accounts Committee (PAC) in the UK is urging the government to create a timetable for replacing millions of smart meters that will become obsolete when 2G and 3G mobile networks are phased out. The PAC report highlights ongoing issues with the £13.9 billion smart meter rollout, which is behind schedule and incomplete. Around seven million smart meters could lose functionality without costly hardware upgrades, and the PAC is demanding clarity on how the Department for Energy Security and Net Zero (DESNZ) and energy regulator Ofgem plan to manage the replacement scheme.
03. NEW UK DIGITAL CONNECTIVITY READINESS INDEX (DCRI) LAUNCHED
The new FarrPoint index aims to aid digital leaders and policy-makers in identifying gaps and opportunities in their areas. In this new benchmarking framework, England scored 86, followed by Northern Ireland, Scotland and Wales with scores of 80, 79 and 77 respectively. The scores are based on a range of connectivity infrastructure and digital adoption indicators, further summarised in the report.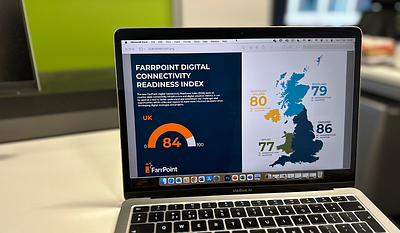 04. UK GOVERNMENT ALLOCATES £1.1 BILLION FOR 55 TOWNS TO INVEST IN THEIR COMMUNITIES OVER THE NEXT DECADE.
The funding empowers these towns to address local priorities, such as reviving high streets and improving safety. Town boards, comprised of community leaders, will develop and consult on long-term plans, putting decision-making in the hands of local communities. This initiative aligns with the government's commitment to "level up" and ensures funding reaches towns in need. It also establishes a task force to support these towns and revitalise their high streets, creating a brighter future for local residents and businesses.
05. NEW DSIT CONSULTATIONS ON VERY HARD TO REACH (VHTR) AND UNIVERSAL SERVICE OBLIGATION (USO)
Department for Science, Innovation and Technology (DSIT) has initiated an open consultation, running until November 27, 2023, to gather input on improving broadband connectivity for VHTR premises. The consultation focuses on various aspects, including the government's policy stance, evaluation criteria for policy options, potential solutions, the specific service requirements for these hard-to-reach areas, and the existing obstacles to delivering better broadband services. Stakeholders are encouraged to provide their insights and opinions on these issues, building on a previous call for evidence in February 2022.
DSIT is also soliciting opinions on the broadband USO review. This USO, introduced in 2020, grants premises the right to request a minimum broadband service. The consultation seeks input on potential changes to ensure it aligns with current technical standards. This is a proactive step to keep broadband services relevant and inclusive.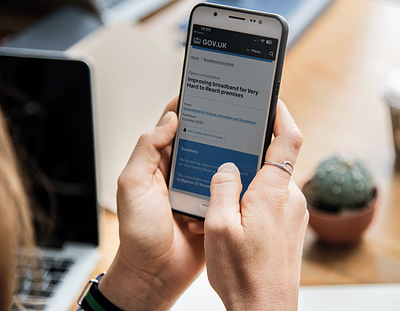 06. TECHUK LAUNCH THIRD ITERATION OF THEIR LOCAL DIGITAL CAPITAL INDEX
The guide describes the impact and value technology can bring to a region, showcasing its strengths and providing direction for development. The Index will help build a strong tech ecosystem between sectors, policy makers, companies and government by providing data that encourages collaboration between regions.
07. OFCOM LAUNCH CALL FOR INPUT ON FIXED WIRELESS LINKS AND SPECTRUM IMPLICATIONS
This Call for Input seeks input from stakeholders on their current and future potential use of fixed wireless links (fixed links), along with the decision factors that lead to the selection of a fixed wireless link instead of an alternative technology.
Did we miss any news?
We invite you to reach out and share your news with us at [email protected], or if you'd like to explore any of the topics in greater depth, don't hesitate to get in touch. We hope this and our future updates will keep you well-informed about the ever-changing landscape of the telecoms industry.