The Awards
The (this will open in a new window)Connected Britain Awards is the UK's most important connectivity event, bringing together 5000+ leaders shaping Britain's digital future. The awards acknowledged companies, organisations, and individuals who had made significant contributions to advancing and improving the country's digital infrastructure.
We are delighted to announce that FarrPoint has been shortlisted for The Smart Places Award and The Sustainability Award for its recent IoT work that the team developed with the (this will open in a new window)Scottish Government, (this will open in a new window)Peatland Action and (this will open in a new window)The Scottish Futures Trust.
Wish us luck and stay tuned for updates at the event in September.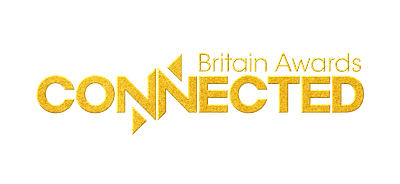 About the Peatlands IoT solution that has been shortlisted
Healthy peatlands are crucial for promoting sustainability due to their numerous environmental benefits: - playing a vital role in carbon storage. - acting as natural water filters, improving water quality and reducing the risk of floods. - supporting diverse plant and animal species, contributing to biodiversity conservation.
Ensuring efficient monitoring of the peatland is extremely important. Measuring its water content has traditionally been a relatively manual task, with regular travel to monitoring stations in often remote locations. FarrPoint's Smart Places IoT solution is a game changer in helping to save peatlands across the UK and beyond, by providing real-time information to understand the impact of restoration work has on the peatland's health. This work aligns with the Scottish Government's £250m, 10-year peatland restoration initiative to significantly reduce carbon emissions and support biodiversity as part of its climate change net zero plan.
FarrPoint engaged at a grassroots level with a rural community in the Western Isles to build an understanding of their requirements whilst also determining how IoT technology could be best implemented within that community. Through community interviews and workshop discussions, several IoT use cases were identified, including one focused on improving monitoring for Peatland Regeneration.
FarrPoint developed this innovative IoT solution, carrying out the network design, including establishing the IoT network infrastructure and managing the implementation and provisioning for the use cases. FarrPoint developed custom IoT sensors to monitor the water table in real time to improve the understanding of peatland restoration and cut down on the resource and emissions costs of sending people to remote peatlands locations to measure the water table. FarrPoint engaged (this will open in a new window)NatureScot and (this will open in a new window)Scottish Water and installed an array of sensors in strategically identified locations across the Peatland site. The sensors now provide stakeholders with accurate data in real-time without needing to visit these remote sites physically.
The sensors being installed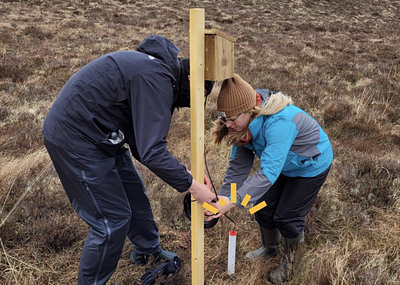 Find out more about the Western Isles project here.­