Author: Steve Smith, Head of Smart Places at FarrPoint
Connectivity should be one the main considerations when choosing EV charging locations
Poor digital connectivity could hamper the success of national electric vehicle charger roll out plans, and impact the safety of users, new research from FarrPoint has found.
Mobile connectivity at public EV charging points is vital. Most charge points don't allow users to just park up and plug in, they often require them to have an app downloaded or to visit a web page to pay for their charging session – meaning that without a signal, they can't charge their car.
Poor mobile signal may also leave users unable to access support if something goes wrong during their charging session, or if they feel unsafe in locations which are often in dimly lit corners of car parks.
The results from surveying 96 EV charging points
The FarrPoint survey of 4G signal coverage at 96 public EV charging locations across Scotland and the North of England found that:
One in five locations had only a 50% chance of getting mobile coverage
Only 67% of locations had access to mobile coverage from all four mobile operators
One in 20 received no mobile coverage at all
The findings come just weeks after an investigation by BBC Disclosure uncovered faults in nearly 25% of Scotland's EV charging points.
The impact of poor connectivity on EV user safety
Steve Smith, Head of Smart Places at FarrPoint, believes that if digital connectivity is not taken into consideration at EV charging points, there could be significant issues with not only the efficiency of the charging network but also the safety of their users.
Our research backs up my own anecdotal experience as an EV driver. I've lost count of the number of times I've found the display showing a "communication problem", or having an insufficient mobile signal to even start a charging session via an app. This isn't just a rural issue; many urban charging point locations suffer from the same mobile connectivity problems, and in many cases, the situation is not improving. As demand for EV charging increases, charge point operators should consider digital connectivity as being equally important as physical space and available power supply to help avoid future issues. Action must be taken to improve mobile coverage at charge points already in place, or an alternative solution will have to be developed.
FarrPoint's research follows the launch of a campaign by online car marketplace (this will open in a new window)heycar which calls for the Government to introduce minimum safety standards at EV charging locations, after a survey of 500 drivers at motoring advice website (this will open in a new window)HonestJohn.co.uk found almost nine in ten respondents had chosen not to use a charge point because they felt unsafe at the location.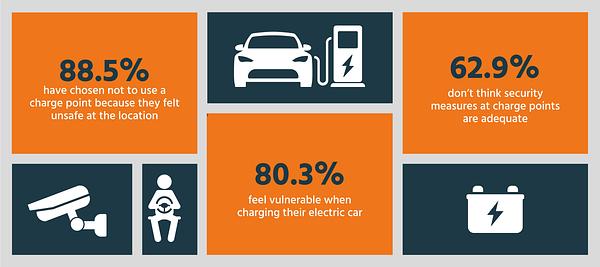 Image 1. Findings from HonestJohn.co.uk survey
Steve Smith said: "Operators should be thinking about ways to make the EV charging infrastructure safer, as lack of connectivity can also cause potential safety issues at charging points. CCTV requires stable, high bandwidth connectivity to operate, and the emergency contact button at a charging point also needs reliable connectivity to ensure it works when required."
Perhaps, a more realistic first step is to make sure that all locations have good mobile signal across the four mobile networks so that no matter which network a user subscribes to, they can make a call to someone to let them know there is an issue or seek help.
The business case for better connectivity at charge points
As the demand for deployment increases, EV charge point operators should consider digital connectivity as of equal importance to the other more apparent requirements, such as physical space and available power supply; this would help avoid issues in the future.
There are potential options that could not only address some of the issues but would also help make the business case for more locations whilst providing other benefits. By taking a broader view of candidate locations, there is an opportunity to stack use cases and make it more attractive for investment. For example:
Example one:

A candidate site could also be used for the deployment of a mobile mast site. Both require suitable power to be brought to a site and space for the necessary equipment to be deployed. With the costs able to be shared by both parties, this could potentially be a match made in heaven.

Example two:

Internet of Things (IoT) gateways could be deployed connecting sensors in the surrounding areas or WiFi hotspots. This would mean the users of the EV charging network could remain connected either for work or socially whilst they are using the EV charger.
Get in touch
At FarrPoint, we look for ways to help our clients find the right solutions to the problems and identify the most effective ways to deliver them. If you'd like to find out more about FarrPoint's services, please get in touch or view our services page.