A quick Q&A chat with Emma
FarrPoint's Anna Fearon had a chat with Emma and found out some interesting facts about her working and life experiences so far.
Emma Philpott - Principal Consultant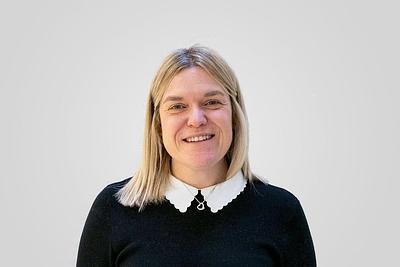 1. You have worked all over the world, but what has been your favourite destination?
Antarctica, mainly because it is not your average destination and isn't somewhere people often get the opportunity to visit. I lived there for two years, and I enjoyed that it was so remote and cut off from the rest of the world, as that was a completely unique experience and made me realise even more the importance of communications. The wildlife was incredible, as was the scenery. It was my first job where I wasn't consulting, and it was nice to be doing the physical work for a change; this included doing all the installation and testing for communications and IT equipment at the new Halley VI research station and involved climbing the towers to install antenna and terminating fibre. It was a lot of fun, even on the days it was -30C and below.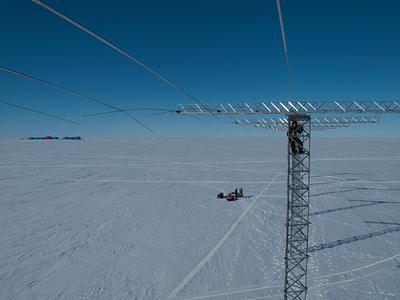 Antartica - photo by Emma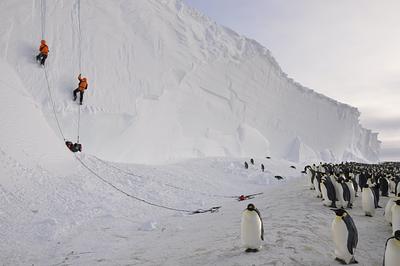 Antartica - photo by Emma
2. What's your favourite FarrPoint project, and why?
In 2019 I did my first FarrPoint project, working with my colleague Darren. It was for our client (this will open in a new window)Scotland's Future Trust, looking at the effects of digital connectivity on climate change. It was different from my previous work, and it was great to have this new experience on a very topical and impactful project. It was also great being able to put my science degree to good use!
3. Emma's perfect weekend is…
Anything outdoors! Probably either climbing or kayaking. Then I would go to the cinema in the evening and watch a great film with a pick-a-mix.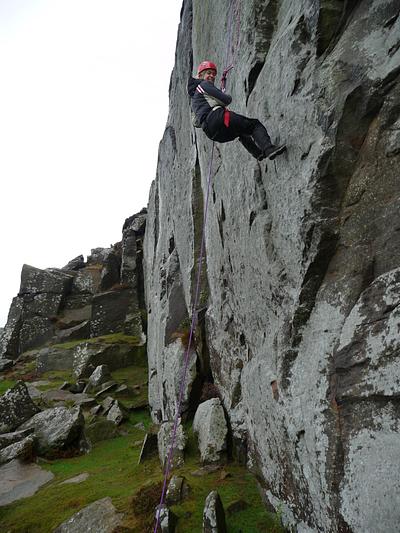 Emma climbing at Froggatt Edge in the Peak District, Derbyshire
4. What fictional place would you like to visit?
Easy one - Hogwarts! I am a big Harry Potter fan. I have been to Universal Studios Florida to The Wizarding World of Harry Potter, the Warner Bros. Studio Tour in London, and I have done a tour in London where you visit all the set locations.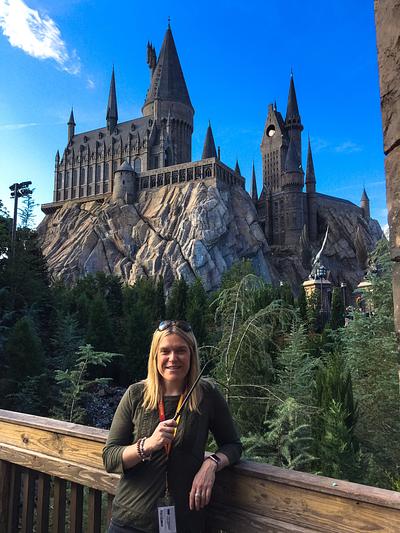 Emma at Wizarding World of Harry Potter at Universal studios Florida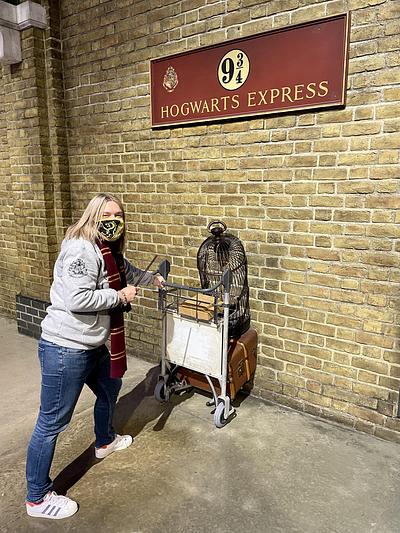 Emma at the Hogwarts Express at Kings Cross Station
5. What's the best advice you've ever heard?
When I first started working, my boss at the time said, "make sure you have a good story to tell". That has stayed with me all this time and influenced many decisions I have made. Working in telecoms, I have been lucky enough to travel a lot especially overseas. The idea of having a "good story" to tell has helped me grasp the opportunities I have been presented with. Even if an experience is good or bad, it is still a story to tell.
6. If you could meet any historical figure, who would they be?
I would like to meet the explorer (this will open in a new window)Sir Ernest Shackleton. When I was younger, my dad gave me all his books; this sparked my interest in the Antarctic and, in later life, why I took the job to work there for two years. In March this year, I had colleagues who were working on the expedition which found the wreck of Endurance, Shackleton's lost ship. I would love to meet him and hear about his experiences of polar exploration in Antarctica back at the start of the 1900s and the challenges he faced. I had it easy out there. Heated buildings, food prepared, polar clothing, satellite communications. He had none of those luxuries.
7. An interesting fact about yourself?
The start of my career had nothing to do with telecoms. I worked at the Disney store and studied Oceanography at University. After leaving University I did an internship in New York city and then ended up working for a large engineering and construction company in the UK doing management consultancy but on projects that had a digital theme. However, I wanted to work in environmental consultancy, as at the time as I thought this would be a good use of my degree. Then in 2005, a colleague said there was a project management assignment overseeing a 3G network rollout in South Africa. What was meant to be a two-week assignment for me helping to setup the PMO turned into nearly two years with me working alongside the head of Network and Operations. After that experience I've never looked back and have continued working in telecoms.
8. Wow - another country you have worked in! How many countries have you worked in?
As a consultant I've been extremely lucky that the projects I've been involved with have taken me all over the world. Iran, Oman, Abu Dhabi, Myanmar, Albania, and Europe on and off, including Italy, Austria and Germany. And as previously mentioned, Antarctica and South Africa. Some places have been more enjoyable than others while some have been a complete revelation. My time spent in Iran was like that. It's an amazing country, neither East nor West but somewhere in the middle and the food was amazing.
9. Who would you like to nominate for the next 'Meet a FarrPointer' interview?
Chris Bond