A quick Q&A chat with Nikki
FarrPoint's Anna Fearon found out some interesting facts and stories about GiS Consultant Nikki Robertson in our most recent 'Meet a FarrPointer' interview.
Nikki Robertson - GiS Consultant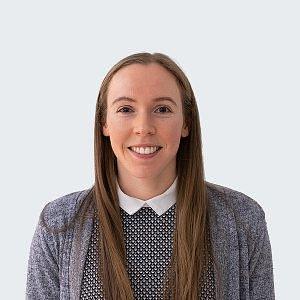 1. What's your favourite part about your job?
My favourite part of my job is how I can make data accessible to our clients. Creating engaging maps is rewarding, which our clients can use to understand the data better and find meaning in it. It is a real opportunity to provide added value and help with client satisfaction. I enjoy client meetings when I can take them through the maps, explaining how it works and showcasing how it will benefit them. Having that client interaction and positive feedback is excellent.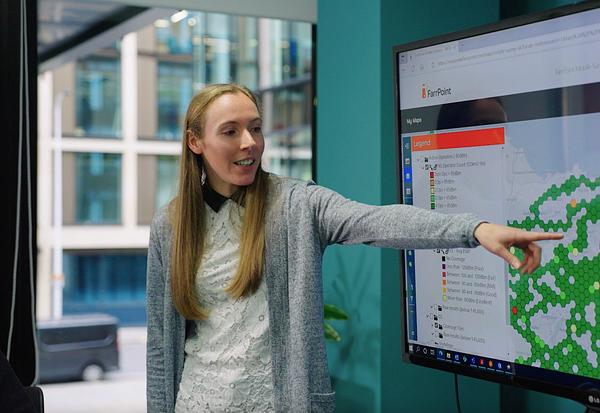 2. You're a GIS consultant. But what did you want to be as a child?
When I was a child, I wanted to be a firefighter, and I nearly did do it. I always thought it seemed like an exciting job, and growing up, I was very active and liked adventure. I had studied Geology at (this will open in a new window)Edinburgh University, and I was struggling to find a job I was passionate about in that industry. I thought it would be an excellent opportunity to go back to my childhood dream and try to become a firefighter. It was an interesting experience, including some intense fitness training and online tests but I eventually decided to go back to university to do a master's in GIS, and here we are!
3. What would you do if you won the lottery?
I would go on a massive holiday, visiting all the places I have dreamed of. My first destination would be New Zealand. If you haven't already realised, I love new adventures and have always wanted to go hiking in the beautiful landscape of New Zealand. I have heard many people say it is similar to Scotland so I would like to go and experience it for myself. I would probably then go to Canada and possibly also do a South African safari! The weather doesn't bother me, so I would choose my destinations based on their fun outdoor activities.
4. What is your favourite place in the world and why?
I have travelled to quite a few different places, but I always love coming home, so my favourite place is Scotland.
Scotland has so much to offer, whether that is walking along the Fife coastal path close to where I grew up or hiking up a mountain in the Highlands. There is nothing more special than looking out and you being the only person for miles.
Nikki walking the Liathach Ridge in Torridon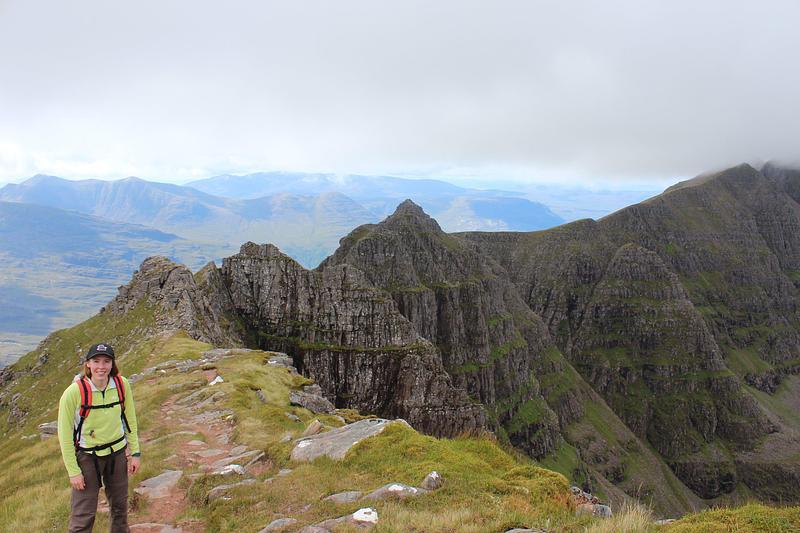 5. We hear you set yourself the challenge to complete all the Munros in Scotland. How is that going?
It is going well. I have completed 189 out of 282. I haven't done as much walking as I would have liked this year, but I plan to do more next year. I have completed most of the "local" Munros, so I will have to make more overnight trips to complete the rest, which will take more time. However, I find the Munros, where you have to travel and camp, more exciting, so I am looking forward to it.
For a bit of fun, I created a dashboard using (this will open in a new window)ArcGIS Online, which maps all the Munro summits I have completed. It colour-codes the Munros in green if they are completed and red if not. I also added the feature so that a summit photo appears when you click on a green Munro. This was great for gauging how far I was from achieving my goal. When I started the dashboard, it was like a sea of red, but I am delighted to say it looks much more green now. Nikki climbing the Cuillin Ridge on Skye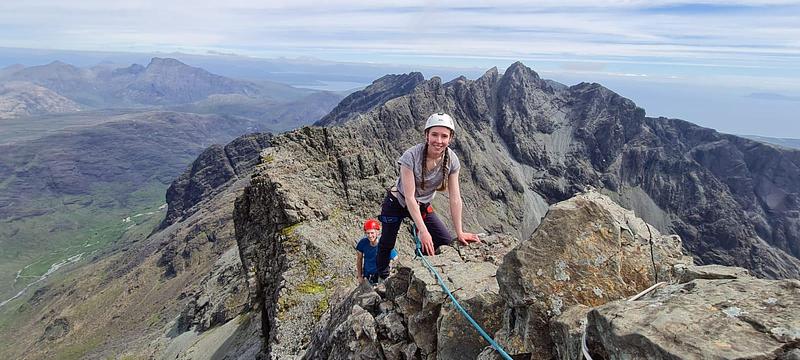 Nikki's Munro Dashboard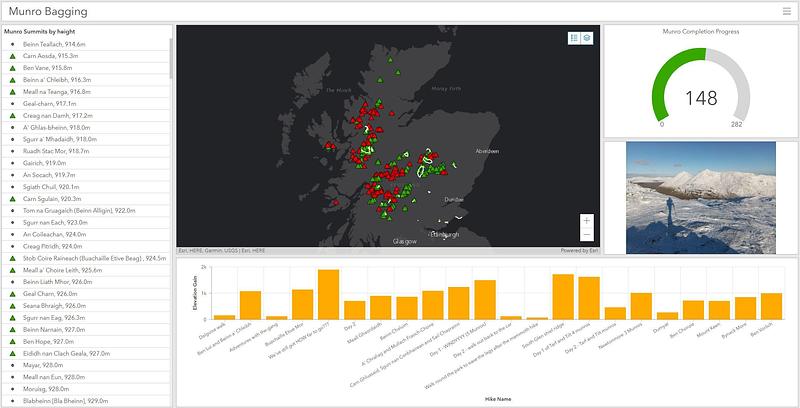 6. What does a typical weekend look like for Nikki?
Probably up a mountain, which can sometimes take up the whole weekend. If I am not hill walking, I will be rock climbing at (this will open in a new window)Ratho Climbing Arena. In winter, I like to watch the professional ice hockey team in Fife. I also play ice hockey for the (this will open in a new window)Caledonia Steel Queens in Edinburgh, so from September to May, I sometimes have weekend games to play.
Nikki playing Ice Hockey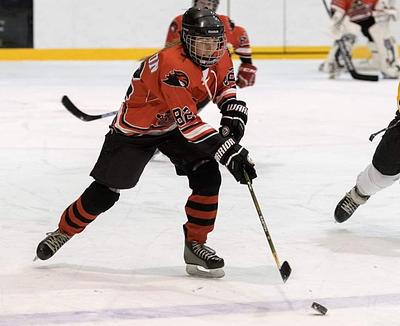 7. What do you think the title should be if someone wrote a biography about you?
"Being Nikki, adventuring through life"
8. If you had a time machine, would you choose to go to the future or the past?
I would choose to travel to the past; location-wise, I would stay in Scotland. This is mainly because I have been watching Outlander. I have read all the books and have enjoyed seeing the tv interpretation of what 18th-century Scotland could look like, but seeing it in real life would be amazing. I would also like to visit Edinburgh and compare the places here today to what they were like in the past. For example, the old pubs on the Royal Mile or the Grass Market that are still here now, it would be fascinating to see what they were like 200 years ago.
9. What is the best decision you have ever made?
My best decision was probably going back to university to do my Master's degree. Not only did it lead me to progress my career and join FarrPoint, but I also had a lot of adventurous classmates, and it was with them that I completed my first Munro! I also joined the Steel Queens hockey team during that year, so it influenced a lot of what I get up to now. Who knows what I'd be doing now if I hadn't gone back!
10. Who would you like to nominate for the next 'Meet a FarrPointer' interview?
Steve Smith.
Interested in working at FarrPoint?
We are always interested in speaking with good people who would like to pursue a career at FarrPoint, visit our careers page or drop us an email with your CV to [email protected].