A quick Q&A chat with Jan
FarrPoint's Kristina Vard had a chat with Jan over an afterwork beer just round the corner from FarrPoint offices on Semple street...
1. You're one of FarrPoint's first employees. What was FarrPoint like at the start?
Four desks in the basement of a building in Rutland Square: I can still remember where everyone was seated. We have certainly grown from then, but the culture and dynamics that attracted me to working with FarrPoint haven't changed at all.
2. So what is your favourite thing about FarrPoint?
Variety and types of clients/work and the FarrPoint ethos, values and overall culture that has been consistent from day one and which everyone who joins embraces.
3. You're a connectivity consultant. But what what did you want to be when you were a child?
A film director. I watched a lot of VHSs when I was younger, back in the day when you had to pre-order and wait for the person who had borrowed the film the night before bringing it back. My kids think I am crazy when I tell them the patience that it involved. But that wait only added to the excitement of seeing the latest release. This was in the 80's with films like the Breakfast Club, Ferris Bueller's Day Off, Aliens, Back to the Future, ET …. People talked about Stallone vs Schwarzenegger. Stallone ruled every time, plus he had an Oscar nomination to his name.
4. Ok, a Stallone question for you: Rambo or Rocky?
Oh that's the toughest question... ROCKY
5. What was your first job?
It was Solution Design for BT in Martlesham Heath, Ipswich. I still remember going for my interview, first time in London. I walked from Kings Cross to my hotel on the other side of London, rather than go anywhere near the tube.
6. So films or books? (I feel like I already know the answer).
Books! (Ok that's a surprise). I spend more time reading than watching. I love books that leave you with something to think about.
I have read quite a bit of Russian Literature: Nabokov, Dostoevsky, Tolstoy. I recall dedicating two weeks to reading Tolstoy's War and Peace after I returned from a gap year travelling - what a luxury of time that was - not a care in the world. I also like Hermann Hesse, George Orwell, Knut Hamsun, James Joyce, Walter Scott, Thoreau, Albert Camus, Joseph Conrad. Hermann Hesse demonstrates the human condition well. I also really like plays/the theatre (Yeats, Strindberg, Shakespeare, Brecht plus a lot of modern plays too).
7. What does Jan's perfect weekend look like?
Anything with the kids, especially when we're doing something new together. Like kayaking on a loch or river and finding a good spot to stop for a picnic. They are willing to take on any adventure.
8. Your favourite place in the world
Turkey. The cuisine, the weather, the people, the history.
I don't like going to the same places really. I always try to go somewhere new and preferably coastal or in a mountainous region. In saying that, this summer we took a city break in Paris. The last time I was in Paris was for a week with the Scotland football fans for the France 98 World Cup. You can imagine not a lot of sightseeing took place then. I remedied that this time round. We also went to the Champagne region and Disneyland. Paris is an amazing city, perhaps one of the best cities I have been to.
9. Where would you like to go next?
A friend told me about Oman. I hear that the people are kind and what to show visitors their country. It sounds like an undiscovered gem. Plus, lots of water sports, Scuba Diving etc.
10. You're renowned for your creativity. Do you have a creative dream?
My dream is to write and direct an Edinburgh Fringe show/play. FarrPoint colleagues perhaps as actors?
11. At FarrPoint, we all know that you love music. What's on your playlist right now?
Then Jan starts talking about music for about 20 mins and we agree that he will send me a list of artists on his playlist. So here you go:
[12:46] Jan Miszalowski
Hi Kristina, hope you are well. Favourite bands:
Amen (this was the band that invited me backstage in Munich and going on about Iggy PoP and Marilyn Manson's birthday party - I think they thought that I was in a band - I just said my invite must be in the post), Led Zeppelin, KORN, Slipknot (the last concert I attended just before lockdown), American Head Charge (this is the band at King Tuts that the singer climbed along the ceiling like spiderman and hung upside down from it with microphone dangling for the crowd to sing the lyrics), Led Zeppelin, The Who, Metallica, Machine Head, Iron Maiden, ..... I could go on for ever and I will have forgotten a key one. I also like Jazz, Rap, Classical, Folk, Punk, ................... basically, I can appreciate anything bar probably ABBA, sorry ABBA.
12. What's your favourite FarrPoint project and why?
All projects where I have been instrumental to developing the proposal, winning the work, then managing and delivering it from the start to a successful outcome. Belfast City Council a few years ago is one of the projects that sticks in my mind. A good client team, multi-disciplinary and engaging work. Plus, quite a few trips to Belfast - another great city.
FarrPoint has also provided the opportunity to visit Rio and Tokyo, working with FarrPoint colleague Calum Lamont, and the respective organising committees for the Olympic Games. I also had the chance to go to Rio and Tokyo as part of the network infrastructure work we did for the Olympics.
13. I hear that you have many hobbies. Tell us more!
I learnt to play trumpet for two years. I used to have lessons via Skype. I like hiking and getting outdoors. I write and have completed a children's novel. I am also writing a script, so perhaps I haven't given up dreams of being a film director yet. I also like photography and travel. Here is a photo that I took from each of the trips this year: - North Coast of Ireland (The Dark Hedges), Brighton (down by the promenade/pier), RockHarz festival in Germany, and Paris (sunset from the Eiffel Tower).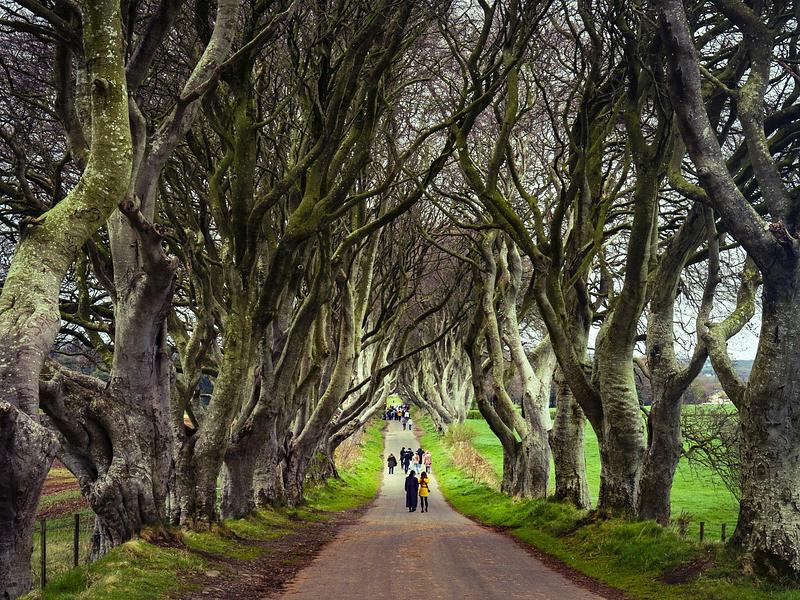 North Coast of Ireland (The Dark Hedges) - photo by Jan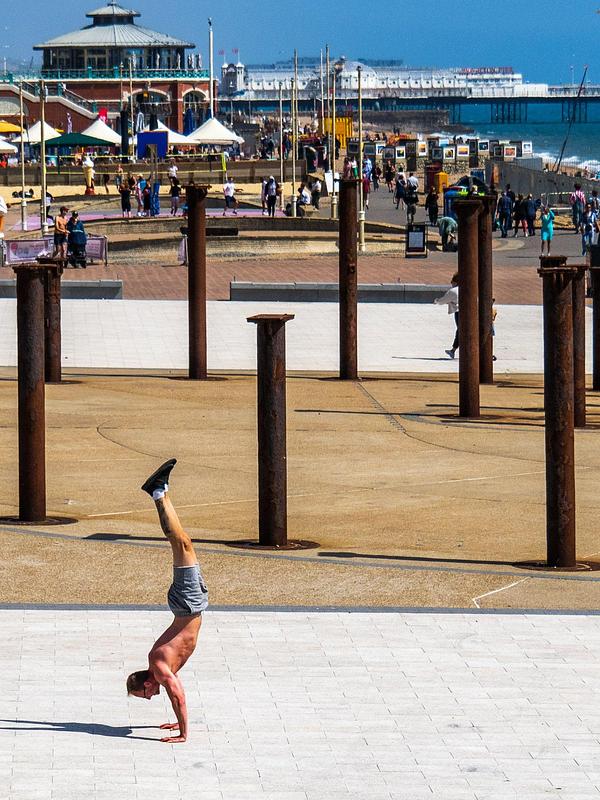 Brighton (down by the promenade/pier) - photo by Jan

RockHarz festival in Germany - photo by Jan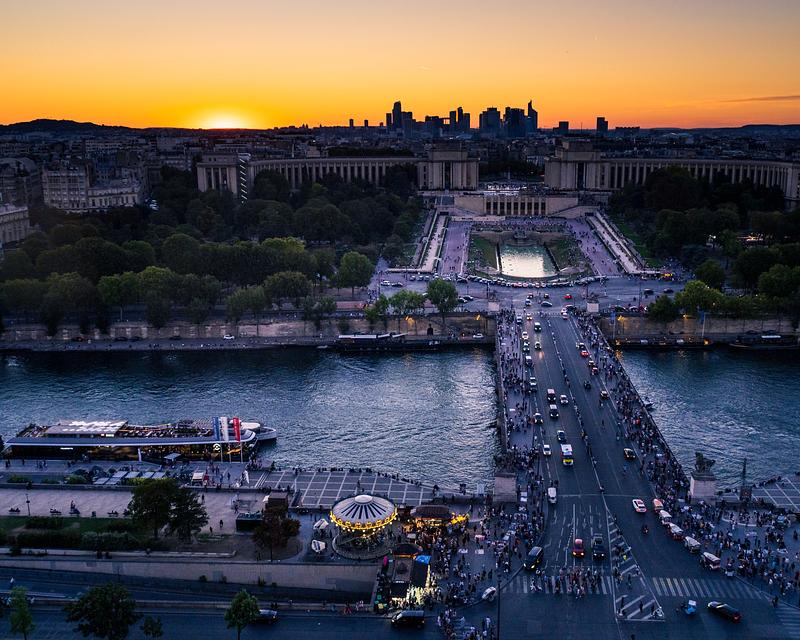 Paris - photo by Jan
14. Who would you like to nominate for the next Meet a FarrPointer?
Neil Watt