Author: (this will open in a new window)Matthew Izatt-Lowry, Senior Economist at FarrPoint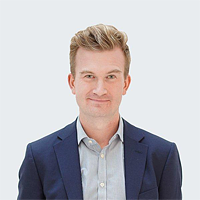 Improved 5G connectivity could supercharge the UK economy, by enabling productivity gains that add between

(this will open in a new window)

£41 billion and £159 billion in cumulative GVA between now and 2035.
That's according to the UK Government's recently published (this will open in a new window)Wireless Infrastructure Strategy, that calls 5G 'the cornerstone of our digital economy'.
We've seen further studies that back up this prediction, suggesting the impact of 5G could cumulatively be (this will open in a new window)£43 billion by 2030 across the UK economy, or up to over (this will open in a new window)£6 billion in the Manufacturing Sector alone by 2030.
These studies highlight the winning combination of low latency and high bandwidth that 5G offers – which translates into faster data transfers and a better online experience - as being key to its success. Low latency prevents lags or delays, while high bandwidth helps ensure good quality. That's why the UK Government wants to deliver nationwide 5G coverage to all populated areas of the country by 2030.
While the benefits will be felt right across our economy, use cases in the manufacturing, health and care, utilities, logistics and consumer sectors repeatedly come up as examples of where the impact could potentially be greatest.
But despite these buoyant estimates of a significant productivity boost, the truth is that most forecasts are wildly speculative; no one really knows yet just how much impact 5G will have on the economy. We are yet to see any use cases being delivered at the scale necessary to begin to demonstrate the billions of pounds in benefits that the studies have suggested.
Realising the benefits of improved 5G mobile connectivity relies not just on the UK's wireless network operators and infrastructure providers investing in high-quality public and private 5G networks, but also on ensuring businesses, the public sector and consumers actually adopt these new technologies and 5G solutions at scale.
The trouble is, many organisations don't yet fully understand the benefits 5G can bring them, and until they do, it's difficult for providers to make the business case for investment.
With the UK Wireless Infrastructure Strategy highlighting the millions of additional pounds of public and private funding going into rolling out 5G across the UK, it is vital that we get the next steps right. We must ensure that such a significant investment leads to real tangible benefits for businesses, households and the public sector across the country.
Evaluating the impacts and benefits that come from an investment is often thought of as a process that happens after a project has been implemented. However, to maximise its impact, it is important that evaluation should inform thinking throughout the investment and policy making lifecycle, from inception right through to delivery and completion.
In this way, policymakers can understand where small changes in the way a project is delivered can maximise the impact of an investment.
We know 5G can bring significant economic gains across the UK, and we know the value of these benefits will vary from project to project.
But to successfully harness the full economic, social and environmental potential of 5G, we need not just continued investment in future-proofed mobile networks, but also diligent evaluation of that investment and of our policy making. We also need to encourage wider adoption of 5G technology, for example, through raising awareness and engaging with industry to demonstrate the benefits of 5G use cases, as well as using 5G technology where appropriate for the delivery of public services (e.g. in Health & Care and Smart Cities).
If we can do all this, we can unlock a more productive – and therefore more prosperous – future for both businesses and communities.
FARRPOINT WEBINAR
On 27th June 2023, 11:00-12:00 BST, FarrPoint will be hosting a webinar which will brings together experts from all regions to discuss their thoughts on the (this will open in a new window)UK Wireless Infrastructure Strategy and its regional interests. If you would be intersting in joining please register via the link below:
GET IN TOUCH
To find out more about FarrPoint's services get in touch or visit our Economic Analysis services page.