FarrPoint has had another great year. To date, the business has advised on more than £3.5bn worth of connectivity infrastructure projects, including £1.5 billion in the past year. Of course, at the heart of this success is our people, who have worked tirelessly in 2021.
New joiners in 2021
Matthew Izatt-Lowry, Economist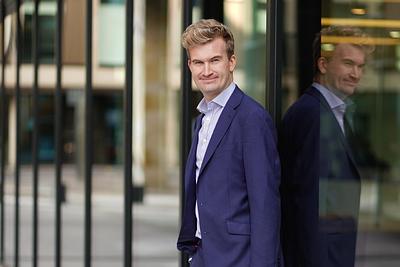 Matthew joined FarrPoint earlier this year. Having previously worked for the Scottish Government, Matthew has been instrumental in developing FarrPoint's economic analysis offering.
Asked about how has it been working at Farrpoint so far, Matthew said: "I have really enjoyed my first 6 months at FarrPoint, the team have been great and very welcoming. Despite starting, what only seems like yesterday, it has been great to be involved in projects ranging from assessing the impact of subsea cables on island economies to setting out the business case for investing in digital telecare services."
Kristina Vard, Head of Marketing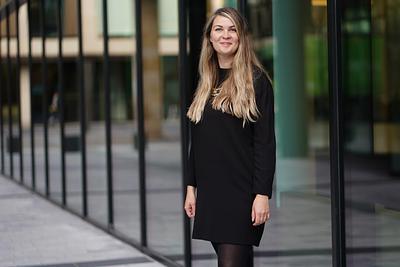 Kristina joined FarrPoint in January 2021 as a marketing manager. Having previously worked for the British Medical Journal in London, it was her first role in the telecoms sector. Sounds like Kristina got up to speed with the technicalities of the job pretty quickly as she got promoted to Head of Marketing 6 months later.
"It was all new to me - new country, new industry, new people. It was also the first time I joined a company fully remotely. Nethertheless, I have thoroughly enjoyed my first year at FarrPoint. My colleagues have really made it fun and easy, and I can even keep a conversation about 4G and IoT. Well, at least for 2 minutes!"
Rory McLelland, Business Analyst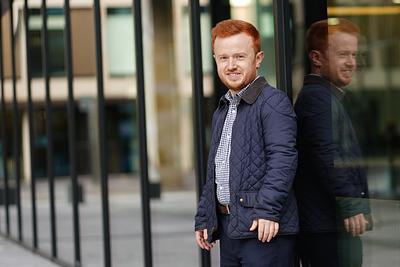 Rory joined FarrPoint in May 2021 as FarrPoint's first ever business analyst. Having previously worked for Cala Homes, Rory is now one of FarrPoint's busiest consultants, working across a variety of projects and different subjects: from smart places to digital telecare.
"Since joining in May I have really enjoyed working with everyone at FarrPoint who have all helped make me feel at home straight away. Despite joining midway through the Covid pandemic, and not yet meeting many of my fellow colleague's face to face, everyone has been so welcoming and offered support whenever I have needed it. I have enjoyed working on different projects and collaborating with a range of clients to see how digital technology can help improve their services and processes, including getting involved in sectors which were new to me, such as telecare, and learning about how they work and their real-world impact. A project I am currently working on for NHSX has been particularly interesting and involved assessing the impact on England's telecare services of the telephone networks move to digital technology by talking to a wide range of stakeholders and getting their views on what challenges, issues, and opportunities are associated with the move."
Andrew Muir, FarrPoint's CEO added: "It's been great to welcome these new faces and fantastic to see everyone settling in well despite all the challenges of remote interviews and then remote working. But we have a great team here, and Rory, Kristina and Matthew have made a huge contribution even in their short time here. So thanks to them and to all the other FarrPoint staff who have been working tirelessly throughout this far from normal year. We're looking forward to welcoming new faces in 2022 so if for those out there who may be interested, get in touch!"
We're hiring three new people in 2022, maybe even more!
We are currently looking to fill three other vacancies within FarrPoint:
Senior Consultant
Consultant
Marketing Executive
View the job descriptions and find out how to apply on our Careers page.