What is telecare and how does it work?
Telecare solutions use a variety of technology installed in a person's home or home-like setting to remotely monitor their wellbeing and help them live independently. A range of sensors can be used to detect events such as a fall, fire, flood, or unusual activity. If an event is detected, the equipment sends an alert to an Alarm Receiving Centre where staff can provide support and arrange an appropriate response.
Watch this video to hear from telecare service users themselves
To understand what telecare means to them, we chatted to three telecare service users from Falkirk: David, Marion and Bill. Watch this video to hear about what types of technology they use and why, and how it has enabled them to live independently in their own homes.
Watch this (this will open in a new window)video on Youtube with subtitles.
David (74) and Marion (73)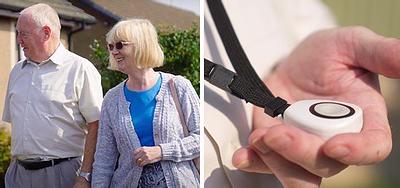 David, an ex firefighter, has been using telecare for over 10 years to help him with his seizures and dementia. It has allowed him to continue living safely and independently in his own home in Falkirk, taking the pressure of his wife Marion, who would have otherwise had to look after him full time. Telecare has allowed the couple to keep their independence and gives extra reassurance that if they need help, it's easily reachable. "We can even look after our granddaughter twice a week and help our kids", said Marion.
Bill (80)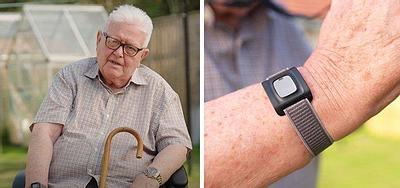 Bill has been living on his own for over 23 years since his wife passed away and has been using telecare for over 15 years. As he said in the interview, the technology has evolved over the years and he can even activate his telecare device by voice using his Alexa speaker and call for assistance if needed. "It gives that extra reassurance and peace of mind", he said.
FarrPoint's advice on Technology Enabled Care
At FarrPoint, we've worked on several project for government and Local Authorities to help them develop their telecare strategies, including development of business cases and economic models to secure funding and to help obtain decision maker buy-in for the service.
Get in touch
At FarrPoint, we advise on technology, but technology isn't at the heart of what we do. What we care about is people, and how technology makes their lives better. We develop solutions together with our clients, so get in touch to hear about how we could help your organisation.