Author: Colin Henderson, Senior Consultant at FarrPoint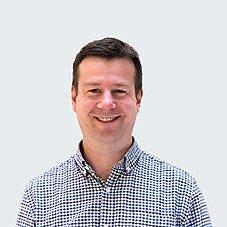 Just moved in and... no signal!
Imagine you just moved into your new house. You don't have the broadband yet and were going to work from home using your 4G personal hotspot. Just to realise that you can't get the signal. In addition, you need to walk down the street to make a work call and receive messages about the shopping list. You chat to the neighbours and find out that you should switch to a different operator - 'everyone knows that X works best on our street'. But what if you've just renewed your contract? You wish you knew. But how can you know, where do you check?
Most mobile signal maps show only predicted coverage information
Choice of mobile provider tends to be based on anecdotal evidence and word of mouth, which is largely fine for general use. However, for more critical and operational services, coverage can be checked by referencing the Mobile Network Operators (MNOs) and regulator (this will open in a new window)Ofcom's published coverage maps showing the extent of available mobile coverage for both voice and data. However, as the MNOs know where their mobile masts are located, their coverage maps are modelled on predicted, rather than actual coverage.
The reality of user experience sometimes paints a different picture and local accounts of poor connectivity areas, or recommendations for providers are commonplace among communities, particularly, but not exclusively in rural areas.
Your area might only have good coverage from one mobile operator
It is important to understand that whilst mobile coverage may exist in an area, coverage may not be available from all four MNOs (EE, O2, Three and Vodafone). It may be that only some of them will offer good coverage whilst others may have limited or no coverage at all.
That doesn't exactly help if mobile coverage is important when you've just moved house, or you're delivering a major project at work, or you're simply visiting somewhere or someone where mobile coverage for your network provider isn't as good as where you live.
Some coverage issues will be addressed by the (this will open in a new window)Shared Rural Network (SRN), which is the agreement between all 4 MNOs and the UK Government to address coverage gaps and share mobile mast infrastructure. There is also the (this will open in a new window)4G infill programme addressing coverage gaps in the Scottish Highlands.
The need for accurate mobile coverage data
However, growing dependency on mobile phones, as well as the perceived benefits of 5G, would be better understood with access to accurate coverage data. In addition, communities, businesses and public service providers would be able to make informed decisions based on real-life evidence, enabling a more focused approach to digital inclusion, economic development and delivery of public services.
How then can this be addressed?
How can FarrPoint help?
FarrPoint has developed a solution for measuring and mapping the performance of 4G and 5G mobile coverage, each of which is measured independently, with client access to coverage results on a mapping portal. Coverage data is collected by drive surveys, which can make use of Council bin lorries as a means of capturing coverage up and down every street. A backpack version is also available for capturing coverage on train routes for instance or future housing development areas for planning purposes.
Why is it important to understand mobile coverage?
The benefits of an independent source of true performance of mobile coverage also supports:
An understanding of coverage baseline
Definitive location of coverage gaps and weak signal spots
Connectivity improvement planning (including Smart Town/City applications)
Understanding how reliant services can be rolled out in their area such as:
Deployment of Technology Enabled Care to vulnerable people
Planning for Analogue switch-off
Assurance for lone worker and staff safety
Improved efficiency and availability
Digital inclusion
Education and Innovation
Economic Development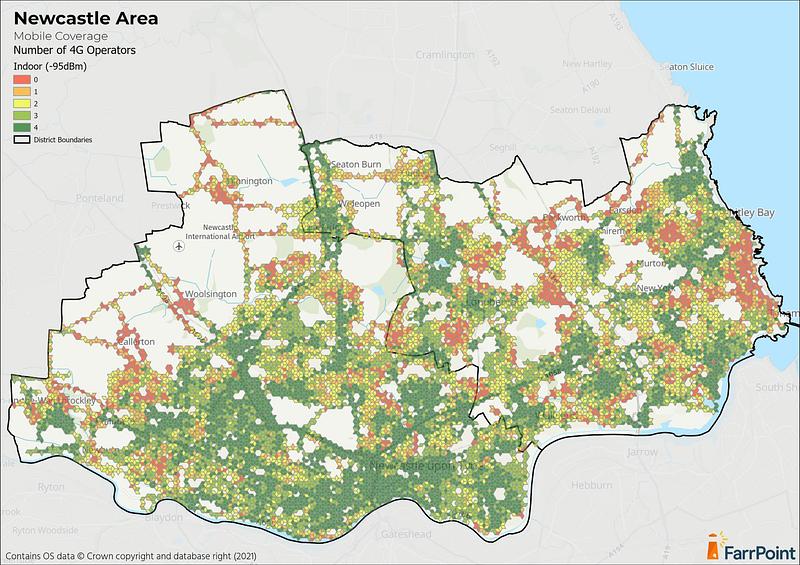 Picture 1: Example mobile coverage map produced by FarrPoint for Newcastle City Council
FarrPoint can help organisations to better understand mobile coverage so that they can plan the deployment of services, be they commercial or social, and importantly provide peace of mind that users are digitally enabled, safe, and contactable, even if it is just to ask them to bring a pint of milk home with them.
If you are interested in hearing more about our mobile coverage mapping service, please get in touch or visit the service page.