Bringing connectivity to life
Our Connectivity Lab gathers data and insights to help visualise the level of connectivity infrastructure available in a specific geographic area, bringing this data to life in bespoke interactive maps. Building on our insight gathered across the business, our team of experts interpret data to give an unparalleled level of detail. Combined with our Consultants' specialist knowledge, the Lab supports delivering data-driven practical advice.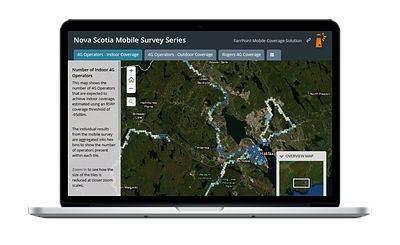 You can check out one of our interactive maps here:
Infrastructure planning? Carrying out independent market reviews? or looking to test some connectivity technology practicalities? – Our team is here to help.
Bespoke research and innovation
The Connectivity Lab blends data and analytics with our specialist technical knowledge to offer bespoke research and innovation projects for our clients. Examples of our services include;
Network scenario modelling and analysis - using the latest mapping and planning tools to provide unique insight into coverage planning
Mobile surveys across technologies to inform planning and design to establish optimum cost and implementation
Connectivity pilots including IoT and 5G – Exploring new ways for connectivity to digitally disrupt, transform business services and communities
Conducting independent vertical market reviews to assess the progress and application of digital connectivity and infrastructure
Dedicated secure online mapping portal for clients to access bespoke and own brand interactive mapping tools.
Interactive Mapping tool
Want to add new layers of data to a region or country? Interrogate data to answer new questions? Benchmark data sets? Our GIS experts produce world-class, bespoke interactive maps for our clients.
FarrPoint offers both public and private interactive maps for our clients with secure online access; so you can access them whenever, and wherever, you need to.
We provide a complete end-to-end service; from analysing data, benchmarking data sets, adding new layers of data; as well as hosting of it.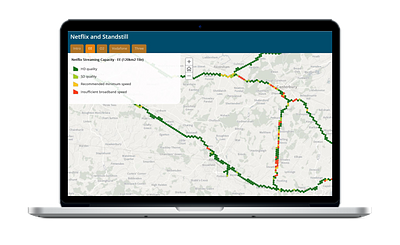 You can check out one of our interactive maps here: