The interactive map
Test the interactive map below to see what your operator's coverage levels are like in relation to the tourism sites along the route. Click on the blue pins to discover more about these sites.
Click on the arrows at the top right of the map to navigate through the map slides to view individual maps for your mobile operator: EE, 02, Vodafone and Three*.
If you are having issues viewing the map please click here.
Download the map to use offline
*If you are with a Mobile Virtual Network Operator (MVNO) use the key below to identify which Mobile Network Operator (MNO) will show your coverage.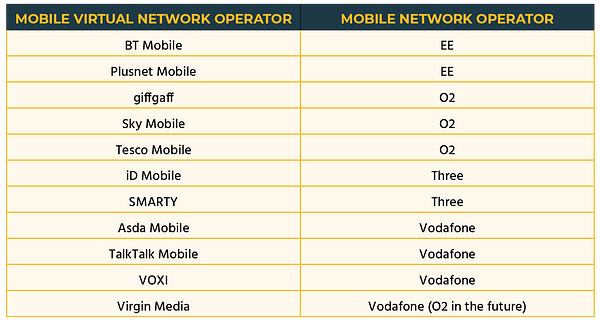 4G Signal Maps per Operator
The collected data identifies mobile 'notspots' or weak 4G coverage in relation to the four main Mobile Network Operator, EE, O2, Vodafone and Three. To view the interactive versions of the below maps (this will open in a new window)click here.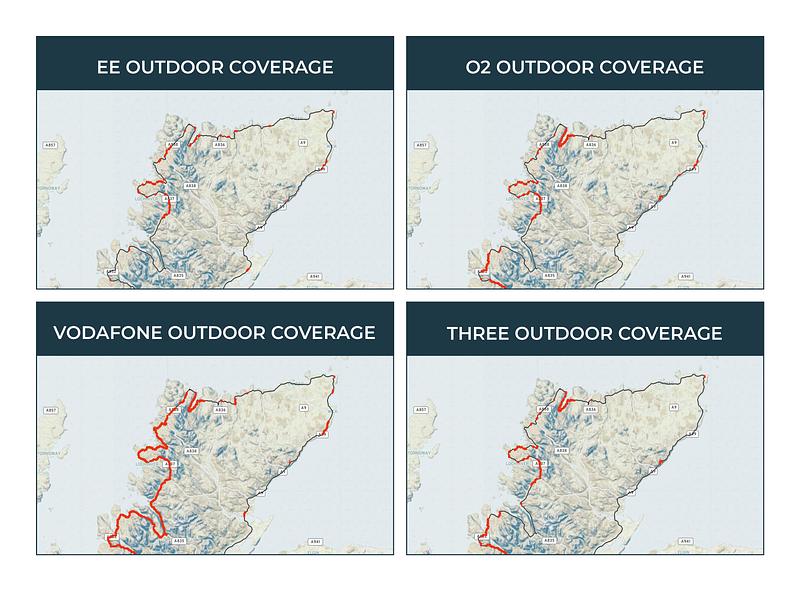 How did we measure the coverage?
Our mobile coverage mapper is an autonomous network monitoring tool that provides real-life performance statistics of all available mobile networks. The Mapper comprises a small internal unit with magnetic antennas which are placed on the roof of a vehicle. The unit can be fitted into any vehicle and will measure the signal strength of all mobile networks simultaneously as it drives the route of interest, in this particular case the NC500 route. As the Mobile Coverage Mapper travels across a geographic location, it sends the performance data back to our processing and mapping servers enabling a true picture of mobile network performance.
For more information about our Mobile Coverage Mapping click here.

Mobile Mapping Case Studies
Disclaimer: the data was collected in June 2020 - July 2022. Mobile masts built since then could have improved the coverage in certain areas.
The last update to the map was completed on 1 Aug 2022 and previous version of the map should be superceded by this latest version.